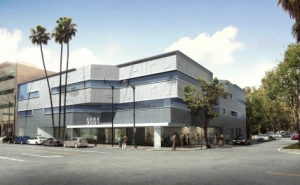 When it comes to treating colorectal conditions, few surgeons are as experienced or as dedicated to their craft as Dr. Allen Kamrava. Fellowship trained and Board-certified in colorectal and general surgery, Dr. Kamrava has years of experience treating various colorectal conditions, including colon cancer, anal fissures, fistulas, hemorrhoids, and more, providing patients with compassionate care and life-changing results.(424)279-8222
With years of experience, access to some of the most cutting-edge procedures available, and a strong sense of dedication to patients, Dr. Kamrava is the premier colorectal surgeon in Los Angeles. Schedule an appointment today by calling 424.279.8222.
[callaction]
Conditions Treated by Dr. Kamrava
Whether you're in need of colorectal surgery, are suffering from hemorrhoids, or just wish to schedule a consultation with Los Angeles' best colorectal surgeon, Dr. Kamrava is the right doctor for you. With a caring hand and compassionate touch, Dr. Kamrava can treat a variety of conditions, including the following:
With highly-specialized training, Dr. Kamrava can pinpoint your exact condition, starting you on your journey towards health and happiness.
Innovative Treatment Methods
Regardless of which colorectal condition you may be suffering from, Dr. Kamrava can provide you with treatments methods that offer superior levels of care, comfort, and effectiveness.
Robotic Surgery
Robotic surgery uses technological advancements to provide surgeons with an unprecedented amount of care when treating colon, rectal, or anal cancer. During this minimally-invasive surgery, a surgeon controls a robotic instrument fitted with intricate tools, providing delicate maneuverability and remarkable precision.
Hemorrhoid Treatment
Sclerotherapy and hemorrhoid banding are two methods employed by Dr. Kamrava during hemorrhoid treatment. These minimally invasive procedures differ in the manner in which hemorrhoids are removed, but both are effective in the reduction and elimination of hemorrhoids.
Fast Track Colonoscopy
As one of the most important ways to detect and prevent colon cancer, a fast track colonoscopy is ideal for individuals 50-years-old or older. After filling out a few forms, patients can schedule a colonoscopy without a prior office visit. The sooner colon cancer is detected, the more successful treatment becomes, which is why it's critical for older individuals to schedule a colonoscopy appointment as soon as possible.
Contact Dr. Kamrava, Los Angeles Colorectal Surgeon, Today
If you are seeking relief from your colorectal conditions, please do not hesitate to contact Dr. Kamrava today. At his Los Angeles facility, Dr. Kamrava employs the latest and most effective treatment options for a variety of colorectal diseases. Call 424.279.8222 to schedule a consultation today.
Next, read about the conditions treated at our facility.
[cta-one]